Back in action!
As a response to the on-going Corona Virus pandemic The Yorkshire Chocolate company decided to suspend making their wonderful chocolate.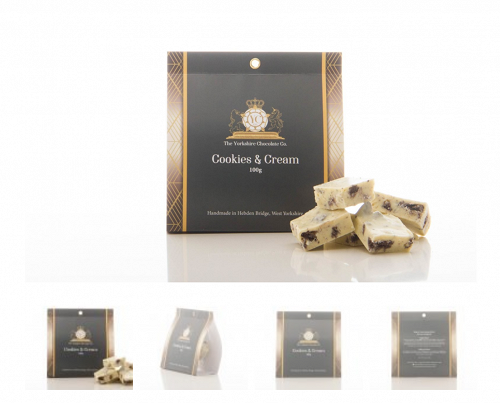 We are pleased to have seen the lights on at The Yorkshire Chocolate Companies premises on our Dean Hey Business park and they are raring to go.
During lock down they have been working on some lovely new recipes for handmade luxury chocolate ranges and with chocolate flavours like Cookies and Cream, Peanut Butter, White Chocolate with Raspberry & Coconut and Stevia, No Added Sugar Luxury Dark Chocolate. Their luxury handmade chocolate range is bigger and better than ever.
New branding
As well as coming up with exciting new flavours they have a lovely new logo and branding. We think it looks fab! Get yoursleves on to their website to grab the new flavours and take a peep at their new logo.