Festive Fused Glass Workshop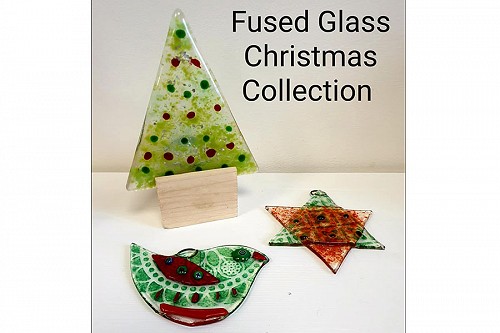 Private "bubble" workshops for friends and families who want to spend quality, creative time together in a safe environment.

Bookings can be taken for 2-6 people, depending on social distancing requirements within the group.

Scheduled class sizes have been reduced to a maximum of four people to enable social distancing.

Full day workshops will not include lunch at this time. Workshop participants will be asked to bring a packed lunch and £10 will be deducted from the workshop cost.
All workshops are now run from the Creative Chameleon Studio in Cragg Vale, Hebden Bridge. To discuss any bookings please email craftsinthevalley@gmail.com
Prices listed show the lunch reduction.
If you fancy having a go at any of the classes view the timetable here