Plastic Free July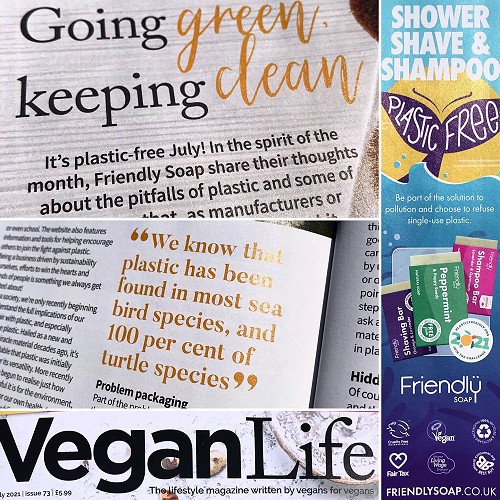 Our tenants Friendly Soap have written an article for Vegan life about the pitfalls of plastic and some of the ways that, as manufacturers or consumers, we can all do our bit. Grab the July addition to here tips from Friendly Soap to find how you can ditch the plastic in your bathroom for good.
Millions of people are taking part in Plastic Free July. The movement has inspired an estimated 326 million participants in 177 countries. Find out HERE how you can do your bit.
Making soap the friendly way!
Established in 2008, Friendly Soap has always created high-quality products that tick as many ethical boxes as possible. They use essential oils, flowers, spices and herbs co colour and scent their soaps. Completly free from SLS or Parabens and harmful preservatives! To see their entire range click HERE and right now you can get 20% discount if you buy 14 soap bars!