Outstanding by OFSTED at The Ark Private Day Nursery & Space Out of School and Holiday Club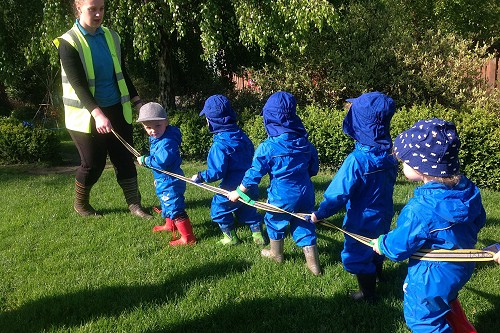 The Ark are passionate about the importance of the outdoors and whenever possible they spend time outside with the children. They have a large grassed area where there is climbing and balancing equipment, a sensory garden with fragranced rockery and adventure woodland. We often see children and staff taking walks along the track to see the animals at the farm next door and taking in the surrounding area.
The Dean hey site is lucky to have such a great facility on site for any of our tenants with young children.
See them in action for yourself
They sincerely believe that The Ark is 'the experience of a lifetime' for everyone including children, parents and their staff. Guided by their key principles to have happy & healthy children, relaxed & reassured parents and motivated & enthusiastic employees.
If you require more information about the Ark view their website here