Swords are out at Hebtroco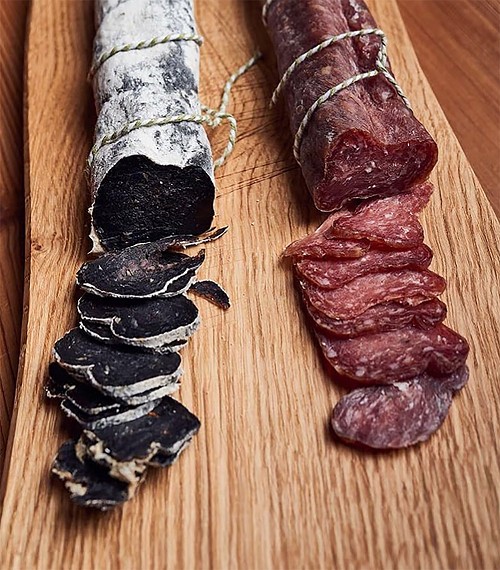 Tactical Sausage
When the source of inspiration is vintage police pants the only logical thing to do is replace the baton for a tasty sausage made from free range pork. That's what the guys at Hebtroco did with their new cargo pants that are launching later this Spring.
They didn't have to go too far away either to source the goods. Made down the road from them in Todmorden, exclusively for HebTroCo, by Porcus on their free range pig farm.
Full of Flavour
Plan A: Chilli heat. White on the outside. Dark and moreish inside.
Plan B: Beer flavours from our local Vocation brewery's Triple Vision IPA. Sweet and fruity.
Both sausage can be bought on the Hebtroco website, click HERE to bag one for yourelves!
Cargo Pants
If you are interested in the cargo pants coming this Spring, you can join the mailing list by clicking HERE to find out exactly when and see all their other lovely things!
See below for cargo pants and the sausages they inspired!