One day workshops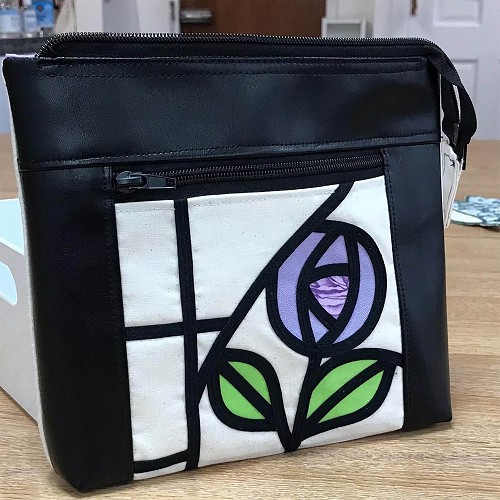 NEW! ONE DAY WORKSHOPS FOR 2023
The Quilt Cabin are excited to share that they have some fabulous one-day workshops starting with the stained glass bag on Tuesday 31st January.
These workshops will be advertised on their website click HERE for more info.
Each project is designed for you to learn new skills and techniques with experienced friendly tutors, they will guide you step by step through the process, to create your own totally bespoke piece of work. These classes are suitable for complete beginners to the intermediate students.
Workshops are friendly and informal and numbers are kept small with individual tables to give you plenty of space to create in the light, bright airy studio. They have all the tools and equipment available for your use.
The Quilt Cabin also have guest tutors that cover other media such as fused glass, willow weaving and weaving with yarn. So keep an eye on there website!
The one-day workshops are designed to last a full day 10am - 4pm unless otherwise stated.
If any of the workshops are sold out and you would like to register your interest for future classes please contact The Quilt Cabin on
Tel 0759 090 1926 or email info@thequiltcabin.co.uk.
If you have a group of 6 - 8 people they would be happy to arrange a special workshop for you. Bespoke to your requirements we will tailor make a workshop based on your group. With friendly experienced tutors, a fun day is sure to be had, whilst learning a new skill.