First section champs 2023!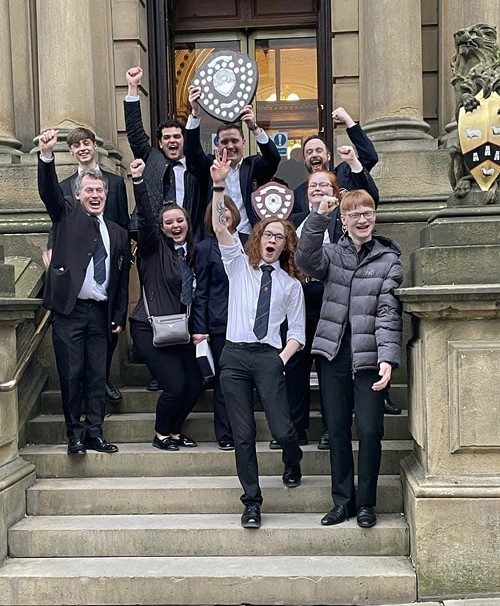 Their victory in the First Section of the 2023 brass band championships is a testament to their hard work and dedication. They performed a flawless set, impressing everyone. The band credited their success to the hours of practice and preparation they put in before the competition.
The members of the Hebden Bridge Brass Band are overjoyed at their victory, and the town is equally proud of them. The band's success is a testament to the power of music in bringing communities together. The town of Hebden Bridge is known for its strong community spirit, and the brass band is a shining example of this.
Congratulations to the Hebden Bridge Brass Band on their well-deserved victory!