Your success story begins with Thornber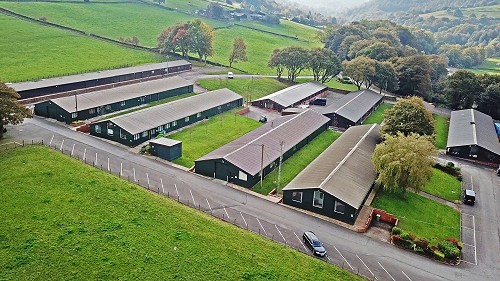 At Thornber, we believe that being a landlord is not just about owning properties; it's about building strong partnerships with our tenants and fostering a thriving community in our local areas of Hebden Bridge and Mytholmroyd. When you choose Thornber, you're not just renting a space; you're joining a collaborative network that is dedicated to your success.
Unlike the traditional tenant-landlord relationship, we have embraced a partnership approach. We understand that when our tenants succeed, we succeed. Therefore, our focus is not just on providing spaces but on creating an environment that nurtures businesses and individuals, helping them flourish and grow.
Our extensive range of spaces caters to diverse needs, including offices, workshops, manufacturing plants, retail spaces, warehousing, and artists' studios. We are not limited by the current configuration of our sites; we believe in customising spaces to perfectly fit your requirements. Whether it's modifying a site, resizing rooms, or installing specialised facilities like bespoke plumbing and lighting, we are committed to ensuring your workspace is tailored to your needs.
Supporting your business
No matter what stage your business is at, Thornber is here to support you. From new startups to well-established enterprises, we offer assistance and guidance to help you achieve your goals. Our experienced team is always ready to provide valuable advice and support to enhance your business's performance.
One unique benefit we provide to our tenants, we offer marketing support to increase visibility and attract potential clients. As a testament to our dedication to our tenants, we provide a free listing right here on our own website, giving you exposure to a wider audience.
Accessibility and responsiveness are key aspects of our service. Being conveniently based on one of our own sites allows us to be easily reachable and quick to respond whenever you need our assistance. Your success is our priority, and we are here to address any concerns or queries promptly.
Community spirit
At Thornber Properties, we take great pride in creating a thriving community of entrepreneurs, artists, and businesses in the local area. Hebden Bridge and Mytholmroyd are vibrant and charming places with a rich cultural heritage. We are passionate about contributing to the growth and development of this area by providing exceptional spaces and fostering a supportive network.
As you explore the picturesque landscapes, friendly communities, and creative spirit of Hebden Bridge and Mytholmroyd, know that Thornber is here to make your business journey seamless and successful. Join us today and experience the difference of having a partner who truly cares about your growth and prosperity.
Your success story begins with Thornber Properties. Let's create a brighter future together.