We've got stile! Celebrating Sustainable Innovation with British Recycled Plastic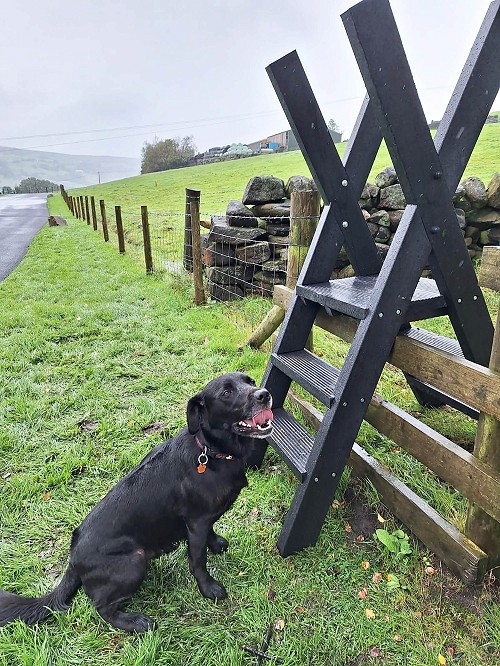 "Why make life difficult when there are easy choices that stand the test of time?"
This question is at the heart of what we do at Thornber. As a company we are committed to finding innovative ways to not only simplify our lives but also contribute to a circular economy. One of the projects that exemplifies this commitment is our collaboration with British Recycled Plastic.
The lumber stile project at Thornber stands as a testament to what we can achieve when we put sustainability at the forefront.
No ordinary structure.
But let's be clear: this lumber stile is no ordinary structure. It's a symbol of the sustainable lifestyle that we advocate. Made from recycled materials from the UK, it offers a durable and low-maintenance solution, while also reducing our carbon footprint. In an era where sustainability is key.
Paw Pals Love It
Even our four-legged friends are taking notice. "Even our Paw Pals Love It," British Recycled Plastic shared on social media. It's not just a statement of environmental responsibility; it's a practical and joyful addition to our community.
Get in touch
If you're interested in knowing more about British Recycled Plastic's sustainable products or want to learn how to make eco-conscious choices, you can email them at info@britishrecycledplastic.co.uk or call them on 01422 419 555.
Making environmentally friendly choices doesn't have to be hard!
So come on, join us in moving towards a more sustainable future. With projects like the lumber stile, we're showing that making environmentally friendly choices doesn't have to be hard. It can be practical, it can be beautiful, and it can benefit us all.